Humboldt-Grown HealthSPORT to Celebrate 21st Anniversary August 19-23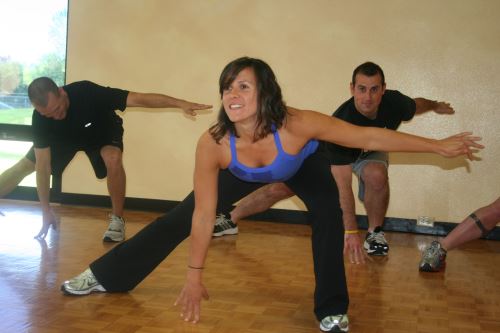 HealthSPORT will celebrate its 21st year of business with a week of activities and specials for both current members and the community starting Monday.
HealthSPORT got its start in 1992 as an expansion of the Valley West Fitness Center in Arcata, and it has since grown into an full-service, privately owned health club with several locations throughout Humboldt County. Founder and CEO Susan Jansson's passion is to help get the world fit, and HealthSPORT has been a crucial part of that vision by recruiting most of the active people in Arcata and the surrounding areas through its first location in Arcata Community Park, and opening additional clubs in McKinleyville and Fortuna, as well as two in Eureka.
"We're thankful for the community support HealthSPORT has received over the last 21 years, and we look forward to continuing to provide the services and support our members need to get and stay fit," Jansson said.
Support is an important part of anyone's workout routine, and part of HealthSPORT's mission is to provide that support, whether it's from a group of supportive people or working with an enthusiastic personal trainer.
From August 19-23, the five HealthSPORT clubs will be abuzz with activity, including a Burpees Fitness Challenge for members and a free team training class for those not yet members of HSP Fit. More Fitness Challenges will also be held throughout the month, and several specials are available for specific programs or for new members.