Business Resource Spotlight: Redwood Coast Financial Partners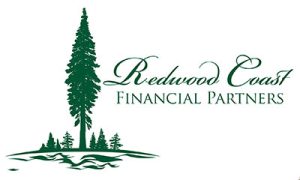 January is often when we take the time to assess our personal and professional goals, and it's a great time to assess retirement plans as well. What better time to plan for the future? But if you don't know what plan best suits your needs or if you don't think your current plan is doing well, the financial advisors at Redwood Coast Financial Partners can help.
Working with a financial planner means your portfolio will be updated to reflect current market conditions, and you won't have to worry about the small ups and downs on a day-to-day basis. Financial advisors Nick Bertell and Steve Suttell can help you find the optimal retirement solutions, whether it's for the self-employed or those on company retirement plans.
If you haven't started saving for retirement, then now is the time! The sooner you start, the more time you have on your side. Call Redwood Coast Financial Partners today to get started or learn more about how your current plan can be improved.