Client Spotlight: Eureka Trading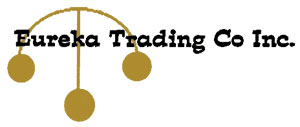 Eureka Trading Company is a locally owned pawn shop in California. With customized service, Eureka Trading Company provides their customers with a different, friendlier atmosphere than the typical pawn shop does.
Being locally owned and ran allows Eureka to buy and sell based on the needs of their customers. This freedom attracts more loyal customers that Eureka enjoys creating relationships with. With their new and improved social media presence, Eureka Trading Company has focused on making their customers feel welcome and knowledgeable on how the pawn industry works.
If you are in the Humboldt County area looking to buy or sell gold, electronics, instruments or outdoor tools- Eureka Trading Company can offer you cash, a pawn loan or 50 percent off retail pricing when purchasing their items. They have also taken online presence to the next level by opening their EBay store that they keep 200 plus items on consistently.