Content Development: Planning social media content before the holidays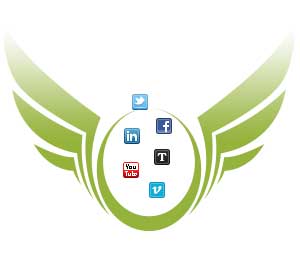 The holidays can be such a busy, stressful and exciting time, and you don't want to feel the need to be glued to your computer writing social media content. However, to project an engaged online presence with your customers, followers and fans, you have to stay relevant so you don't lose anyone — which is a risk especially during the profitable holiday season from November to December. Thankfully, you can do all of your content planning in advance so you don't have to lose time with family and friends during the holidays.
The Importance of Planning Ahead
Think about how long it takes you to create content normally. Depending on the social media outlet, this could be seconds to an hour to a day or week. While those quick posts and tweets are great for daily engagement with your audience, you also need to come up with more thoughtful, industry-relevant articles and resources that take more planning on your part. When you're in the thick of the holiday festivities, between work parties, family commitments and school plays, it's not so easy to come up with engaging content in a snap. That's why planning your holiday posts up to a month ahead of time can boost the quality of your content while at the same time decrease your stress level.
Be in the Know
A big part of creating social media schedules is to stay up to date on upcoming holidays and seasons, along with special events that may go along with them. Save those important dates and think about the content you could use to wrap around them. You also need to realize which topics are relevant to your audience. You don't always have to talk about yourself or even what your company is doing. You can include important happenings in the industry,
which are easy to do ahead of time.
Consider Timing
It's wise to have an arsenal of general posts that you can use when you're at a loss for more engaging content. Keeping some of your text evergreen (not tied to current events, is fundamental and will always be relevant), this will allow you to take a breather once in awhile knowing you're covered no matter what. Then, when an urgent matter comes up that you need to post about on the fly, you can replace it as needed.
While there will certainly be times when you have to create original, timely content on a daily basis, much of the more thought-provoking content that's true to your business can be created as far in advance as you want, provided you have the right tools and resources to pull it off.