Product Spotlight: Strategic Planning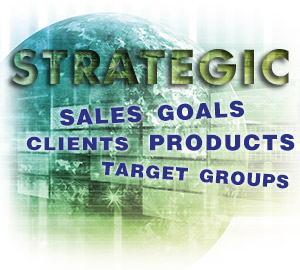 "A plan is just a list of stuff that doesn't happen" — if that's your attitude when it comes to planning for your business, you don't have the right plan yet. Businesses can find minor success without a plan for a while. But if you want your business to grow and increase revenues, then strategic planning is a must.
Strategic planning incorporates every aspect of your business, finding out what works and what doesn't. Most importantly, it shows you a way forward. You may not follow even the best plan exactly — in fact, you probably won't. Planning provides you the guidelines and the next steps you need to make progress toward the measurable goals you set. There will be unforeseen obstacles, both big and small, that will require adjustments to the plan, but you'll be ready for them.
Comprehensive plans can incorporate SEO strategies to help your website become visible in search engines, working with an advertising agency to promote your business in the media channels your audience pay attention to, and assessing your biggest successes in order to replicate them.
Strategic eMarketing works with clients to create the strategic plans they need to build bigger, better, and more profitable businesses. Contact us today to learn more about how your can plan to take the market by storm.