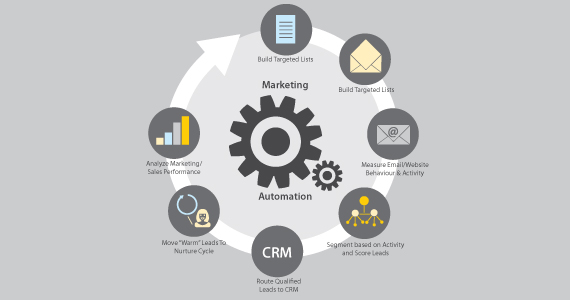 If you have a business you know the value of anything that saves you time and gets the job done effectively. Automation is a great way to save time and get things done effectively, especially marketing! As a marketing business, we have many automation tips to share with you.
Marketing can be tedious. There's the content creation which includes copywriting, graphic design, approval and editing. Then there's the need to post all of your content on the necessary platforms. Finally, there's the engagement, reputation management and networking that goes on. All of this adds up to a lot of time per month.
The first automation method that can make this a lot quicker, is by automating the task management. All of the above need monthly due dates in order to stay on track and stay ahead on your marketing. By using templates for all of our recurring tasks and projects, you can easily schedule everything that needs to be done quickly and easily. (This can be used for all your other business projects too!)
So whether you need to automate your blogging content or social media schedule, call Strategic EMarketing today to see how we can streamline your business marketing, while giving you a better ROI.
.