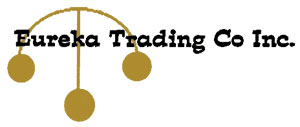 Our client spotlight for June is Eureka Trading Company. This pawn shop is located in Eureka, California, and uses our services to keep new content on their blog and social media.
For this client, we manage a Facebook and Twitter page that correlates with monthly blog posts. This keeps their customers informed both on the business itself but also the industry. When you give your customers the information they want to know (for example: how a pawn shop knows if an item is stolen), you are building a relationship and trust that will make them more likely to choose you over the competition
Eureka Trading is a great client. They have a very small and friendly staff that does all they can to make sure their environment is welcoming and helpful.The pawn shop stays open seven days a week and has an eBay store to make shopping with them as convenient as possible. If you are looking for outdoor gear, instruments, tools or jewelry, you can find a huge variety of options all with prices below wholesale.