As 2016 continues to wind down, search engine optimization experts are looking towards the near future. Here are 10 essential SEO activities that will become major trends in 2017:
1 – Google RankBrain
It is not common to hear Google make official statements about algorithm changes, which is why the announcement of RankBrain came as a surprise to many SEO professionals. RankBrain is an artificial intelligence system that is analyzing every search result and using machine learning technology to make ranking decisions.
2 – On-Page Engagement
In 2017, you should give your website visitors something to do. On-page engagement is more than just reducing bounce rates; it is about presenting your visitors with videos, audio content, games, and other elements to click on.
3 – Content Marketing
Google has been paying attention to traffic generated by content published and shared on social networks. In 2017, a solid SEO strategy will consist of attracting visitors to your website by first teasing them with content on social networks.
4 – Schema
Structured data is something that Google has been working on for a few years. The latest use of schema markup as it relates to the search engine results page (SERP) can be found in the rich cards and answer boxes that Google has been increasingly featuring in 2016.
5 – Accelerated Mobile Pages (AMP)
Google has been a strong supporter of prioritizing and improving the mobile search experience. To this effect, the AMP project of 2015 is expected to keep growing in 2017 and extend beyond news websites.
6 – Long-Form Content
There is a growing consensus among SEO professionals that Google seems to grant better ranking to pages and websites that feature long-form articles with more than 2,500 words, plenty of images, short paragraphs, adequate subheadings, and lots of information. Your daily visitors may be interested in reading short, 300-word articles, but internet searchers who are not familiar with your site are more likely to find you through your long-form content.
7 – Google+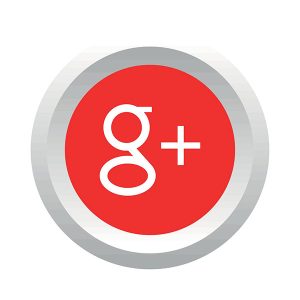 Brick-and-mortar businesses with a local presence should not only complete their Google My Business profile but also become active on the Google+ social network, particularly if they want to rank on the mobile SERP.
8 – Semantic Keyword Research
Keywords will still be a strong SEO focus for 2017; however, the Google RankBrain system will look for semantic depth, which means that it will rank pages that feature synonyms, expressions and related terms.
9 – Hybrid Organic and Paid Search Campaigns
Google will continue to grow its advertising revenues in 2017 by enticing online brands and businesses to explore channels such as YouTube and Google Play. Focusing solely on organic SEO is no longer the only answer; paid search campaigns should be included as well.
10 – Bing Optimization
Some online brands and companies are getting plenty of business from Bing due to the overwhelming attention paid to Google. Microsoft is planning major upgrades to its Bing search engine in 2017, and the focus will be on search engine marketing techniques that Google does not offer.
In the end, 2017 promises to be a busy year for SEO. Brand managers and business owners who are serious about bolstering their online presence from now until the end of the decade should retain a seasoned SEO firm like Strategic eMarketing to help them take advantage of the trends listed above.