With a good product and an open mind to new tactics and strategies you could double your sales in twelve months. But, these kind of marketing results take focused activity and some financial resources. You'll invest in a new marketing strategy, revise your offers, and determine how to best reach out to and retain those newly identified markets and prospects.
Strategic eMarketing recently executed all of these activities with a local coffee roaster and the outcome was a doubling in ecommerce sales in under a year. The best part is that Muddy Waters roasts some of the best organic coffee we have ever tasted — their product is excellent.
To achieve these marketing results we asked some questions and then implemented a plan around the answers:
1. What's Your Story?
We developed a 12-month storytelling content calendar around the coffee, its international growing regions and other interesting tidbits about the company and roasting process. Then we implemented the Marketing Plan. Do you have a content calendar with assignments for people inside and outside of your business to create cohesive creative material?
2. How Easy is it to Shop With You?
We updated the website's usability so it is easy for people to find coffee and buy it. This sounds really straight forward, but ask yourself if your customers can find what they need easily. Better yet, watch someone navigate it for the first time.
3. Can You Diversify Your Product Offerings?
We helped to conceive new products such as single-source luxury coffee, well-loved holiday blends, and a coffee of the month. Do you have new products being released throughout the year? These offers are an organic invitation for current and past customers to shop with you.
4. Are You Maximizing Your Entire Digital Platform?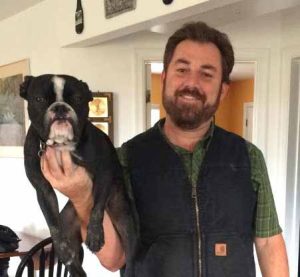 We developed and published content for the website, web and social media. Content publishing is the overarching theme for modern marketing and often being done in-house. Find out what your clients and prospects want to know and how they like to receive news and offers.
5. Are Your Offer Emails Well-Timed?
We leveraged email marketing and created a reason for people to remember to buy their coffee.  Consistency, frequency, content and timing are all important to know for your email lists.
6. Do You Know SEO? We implemented a sustained search engine optimization (SEO) campaign through strategic key phrases and systematic release of fresh site content. Your prospects are searching for you online. Even the most specific business-to-business products and services are sought through search engines. If you don't have an idea of how to improve the SEO on your website, hire someone who does.
7. Are You an Expert in Your Field?
We set up a guest column in a local newspaper to share general topics about coffee. This has multiple values including branding, SEO, and increasing the value of the client's identity online. How can you leverage your local paper to get your name associated with a news organization?
If you implement two of these activities today and two more next week and two more the week after, you will find your number of prospects and customers increasing, which means your sales will start growing as well.
If you want help with some of these strategies or tactics give me a call and let's talk about how to double your sales over the next year!


Emanuel Rose is the founder of StrategiceMarketing.com and has over 20 years of business experience in sales and marketing. He has extensive experience designing, managing, and optimizing marketing campaigns to generate sales growth and is driven to achieve results by focusing on the customer first. Along with being obsessed with your marketing results, Emanuel is a fly fisherman.